IoT from end to end
We are grandcentrix, your partner for the whole world of Internet of Things and smart technology.
The future is digital
The digital transformation is unstoppable. It hasn't merely just begun, we're already in the middle of it. Internet of Things, Industry 4.0, Smart Home, Smart Products and Smart Energy have long been megatrends. Within this orbit, we at grandcentrix have taken a leading role. As developers, technical partners and service providers we continuously set new standards for cloud-based end-to-end solutions.
IoT from a single source
We create and implement digital structures and networked products for the Internet of Things – holistic, cross-process and interdisciplinary. We support our industrial customers both in the transformation of existing products and business models as well as in the ground-up development of new innovations.

As a truly unique selling point at grandcentrix, we unite electronic and embedded development, wired and wireless connectivity, IoT and cloud platforms, security, predictive analytics and visualization as well as front ends and user experience design under a single roof.

We design and implement future-proof system solutions for our customers' digital business models.

Insights
via Twitter
via Twitter
via Twitter
via Twitter
via Twitter
via Twitter
via Twitter
via Twitter
via Twitter
via Twitter
July 25, 2018
In unserer heutigen Podcast Folge berichtet Tobias von seinem früheren Leben als Entwickler einer Smart-TV App. Abchecken und reinhören! ☺️ https://t.co/PjRWuIn5WG
via Twitter
via Twitter
via Twitter
via Twitter
via Twitter
via Twitter
July 2, 2018
Last Friday we had our summer event at grandcentrix. Starting with an unconference and smoothly transitioning into a rooftop party, having bbq and good talks! 😍🎉💛☀️ https://t.co/WaiOtnqLM8
via Twitter
June 30, 2018
The @grandcentrix unconference featured Game Boys, philosophy, robotics and BBQ so far. Loving it!
via Twitter
via Twitter
June 29, 2018
My talk for the @grandcentrix unconference tomorrow is ready. Now to bed.
via Twitter
via Twitter
via Twitter
via Twitter
via Twitter
via Twitter
June 22, 2018
We know at grandcentrix that collaboration and shared understanding is a key to deliver quality products for our customers, we use #eventstorming as a tool. Why not have the inventor himself, @ziobrando to show us more about it? Thank you for making this two days a success! https://t.co/AOzKhKPoXT
via Twitter
via Twitter
via Twitter
via Twitter
June 20, 2018
After two years, 220 screens, and 120,000 lines of javascript, we're moving away from React Native at Airbnb. I tried to summarize our experience in a single blog post but that wouldn't do it justice so it turned into five! https://t.co/B8yDzcocAy
via Twitter
via Youtube
May 23, 2018
Sketch & Design Cologne #01 @ grandcentrix
via Youtube
March 5, 2018
Cross-platform code sharing with C++ and Djinni [mobile.cologne @ grandcentrix]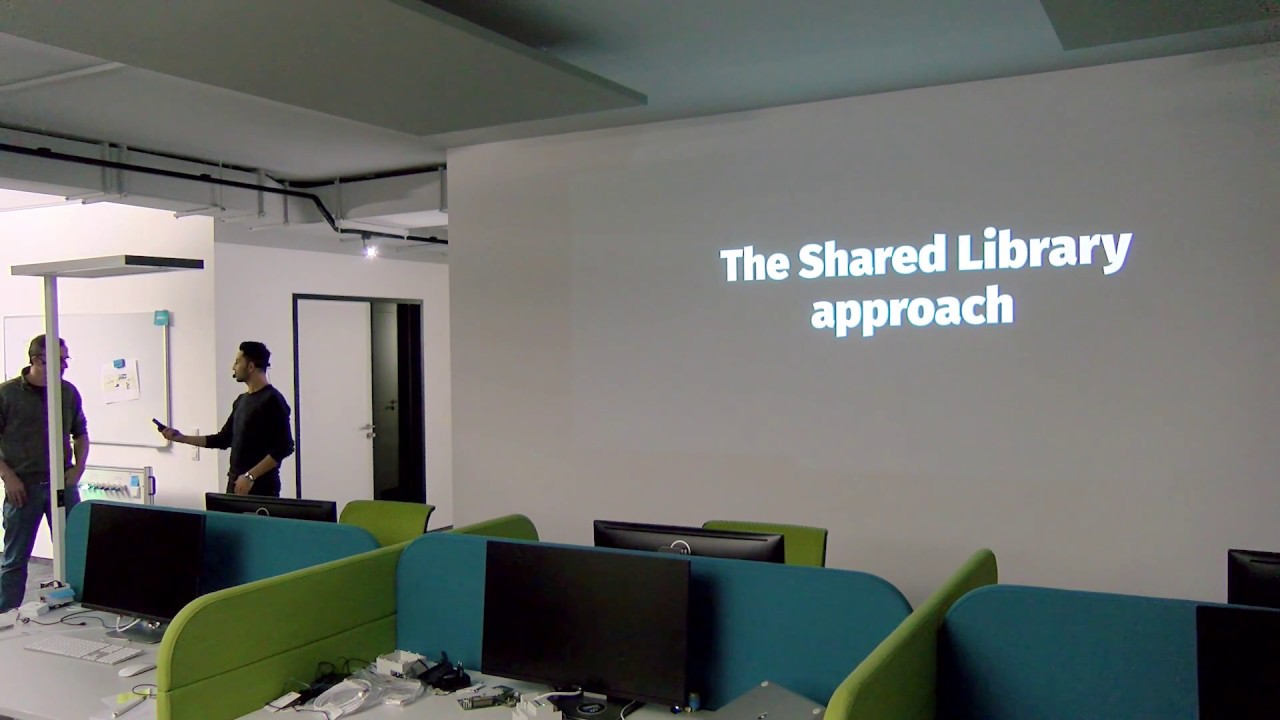 via Youtube
March 5, 2018
10 years Android – what's next? Fuchsia and Flutter [mobile.cologne @ grandcentrix]
via Youtube
February 27, 2018
IOTΛ Deep Dive w/ Dominik Schiener @ grandcentrix
via Youtube
November 17, 2017
HomeKit on Apple TV "shipping" after just 8 hours hacking at grandcentrix
via Youtube
June 23, 2017
grandcentrix Holzmarkt 1 Köln Walkthrough
via Youtube
June 21, 2017
Reifenhäuser Group - Imagevideo 2016
via Youtube
May 29, 2017
Erster offizieller Tag am Holzmarkt
via Youtube
May 28, 2017
Neues grandcentrix Headquarter: Noch 24 Stunden
via Youtube
May 11, 2017
Microsoft Cognitive Services: Workplace Safety Demo | Build 2017
via Youtube
May 11, 2017
Microsoft IIoT Dashboard | Build 2017
via Youtube
February 17, 2017
Built On Thread | Thread Group | grandcentrix GmbH
via Youtube
December 23, 2016
grandcentrix Headquarter (Holzmarkt 1 · Cologne)
via Youtube
December 14, 2016
ThirtyInch - Introduction to the MVP library on Android by Pascal Welsch